Delco Alternator Kits
Starting at $180.00
When you are ready to order call Charlie @ 507-438-8172  I take all major credit cards.
Delco 10SI alternator has a built-in voltage regulator. The model 10SI alternator was first introduced on the 1969 Chevy Corvette and by 1973 most GM built cars and light truck used this alternator. Over the years many farm tractors have been fitted with the 10SI alternator. The kits that I offer use a new 63 amp Delco 10SI cloned alternator. Each kit comes with a mounting bracket, tightener bracket, correct size pulley, diode/exciter wire, and wiring instructions and wiring diagrams.
All powder coating is completed by: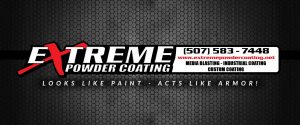 CONTACT ME FOR CUSTOM MADE KITS
Kit Includes
New 65 amp Delco alternator
Exciter-diode wire
Mounting bracket
Tightener bracket
A new 12-volt ignition coil, no external resistor required
Wiring instruction
Wiring diagram
Works On
Farmall CUB
Farmall M
Farmall Super M, SMTA
300/350
400/450
6 cylinder IH gas tractors
Oliver 6 cylinder tractor
Contact Charlie if you do not see your model listed above.
Wiring Diagrams